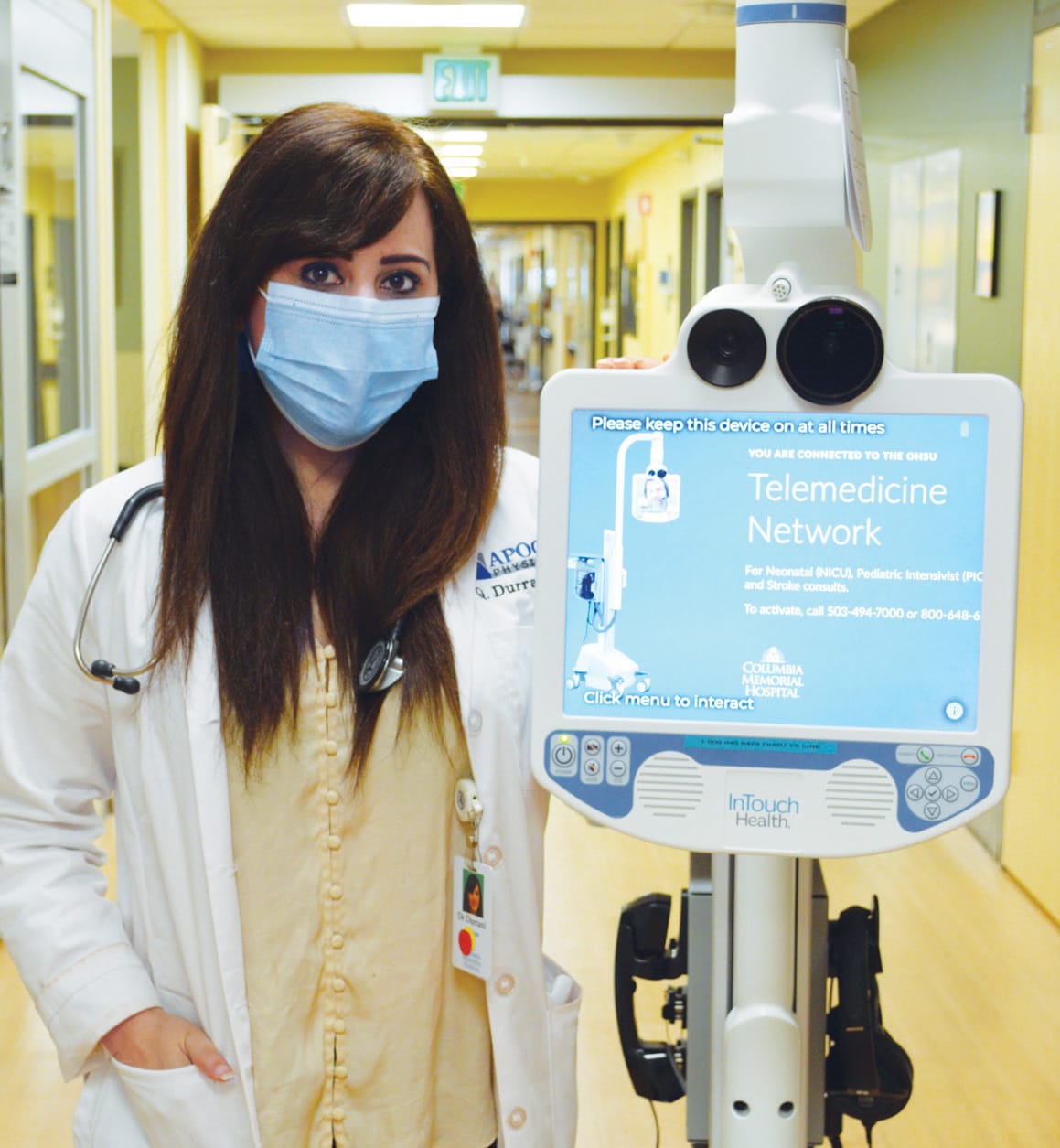 2020 highlights: Enhancing critical care with tele-ICU services
In July, CMH's Critical Care Unit welcomed a new, robotic member of the team.
When visiting a patient, the attending physician (hospitalist) may bring the rolling robot with them to the bedside. The robot allows an OHSU intensive care physician (intensivist) to see and hear patients and provide consultations on the spot.
This remote collaboration between CMH hospitalists, caregivers and OHSU intensivists ensures that patients are receiving the highest level of intensive care services possible locally.
CMH is a member of the OHSU Telemedicine Network and has used this vital, lifesaving service in the CMH Emergency Department for years to care for stroke, pediatric and neonatal patients.
CMH IS COMMITTED TO YOUR SAFETY AND COMFORT at every stage of your care. Our hospitals and clinics are safe to visit, but you may be able to get care without leaving home. Check out columbiamemorial.org/telehealth.