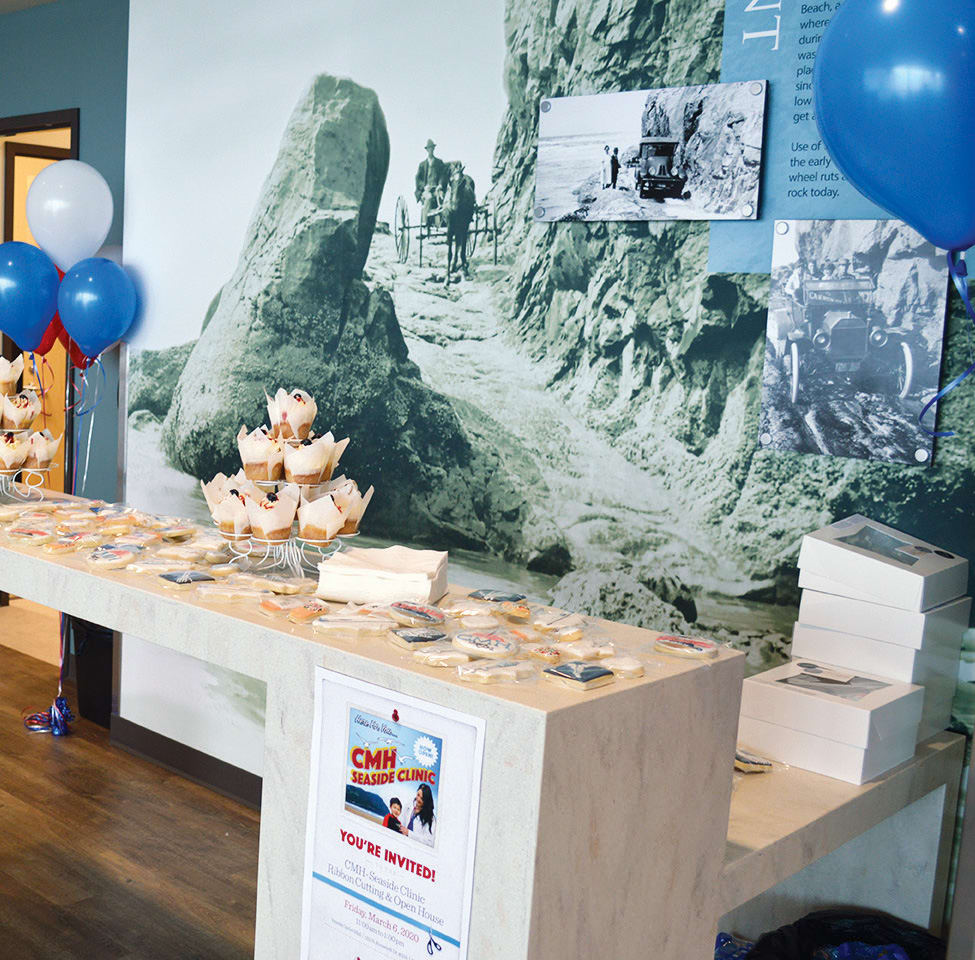 2020 highlights: Expanding services with Seaside Clinic
CMH celebrated the one-year anniversary of the CMH Medical Group & Urgent Care – Seaside in March 2021 at the Seaside Outlet Mall.
"CMH saw a need for more primary care providers in Seaside and knew we could fill it," says Jeanette Schacher, Director of CMH Medical Group. "Seeing almost 7,000 visits in the middle of a pandemic, when other illnesses have been less prevalent, is a pleasant surprise and proves that we opened at the right time."
The clinic's medical team is made up of several Seaside-based providers and rotating specialists. They are supported by other professionals who work with patients to help them reach health and wellness goals.
Since opening in March of 2020, the clinic has continued to add services and specialties. It now sees patients for primary care, urgent care, podiatry, medical oncology, women's health, pediatrics, pharmacy, lab, social work and imaging services. There were 1,514 new patient visits to the clinic in 2020. The new clinic has created 15 new family-wage jobs in Seaside.
FROM SPECIALTY TO URGENT CARE, we're here for you in Seaside at the Seaside Outlet Mall, seven days a week. Call 503.738.3002.