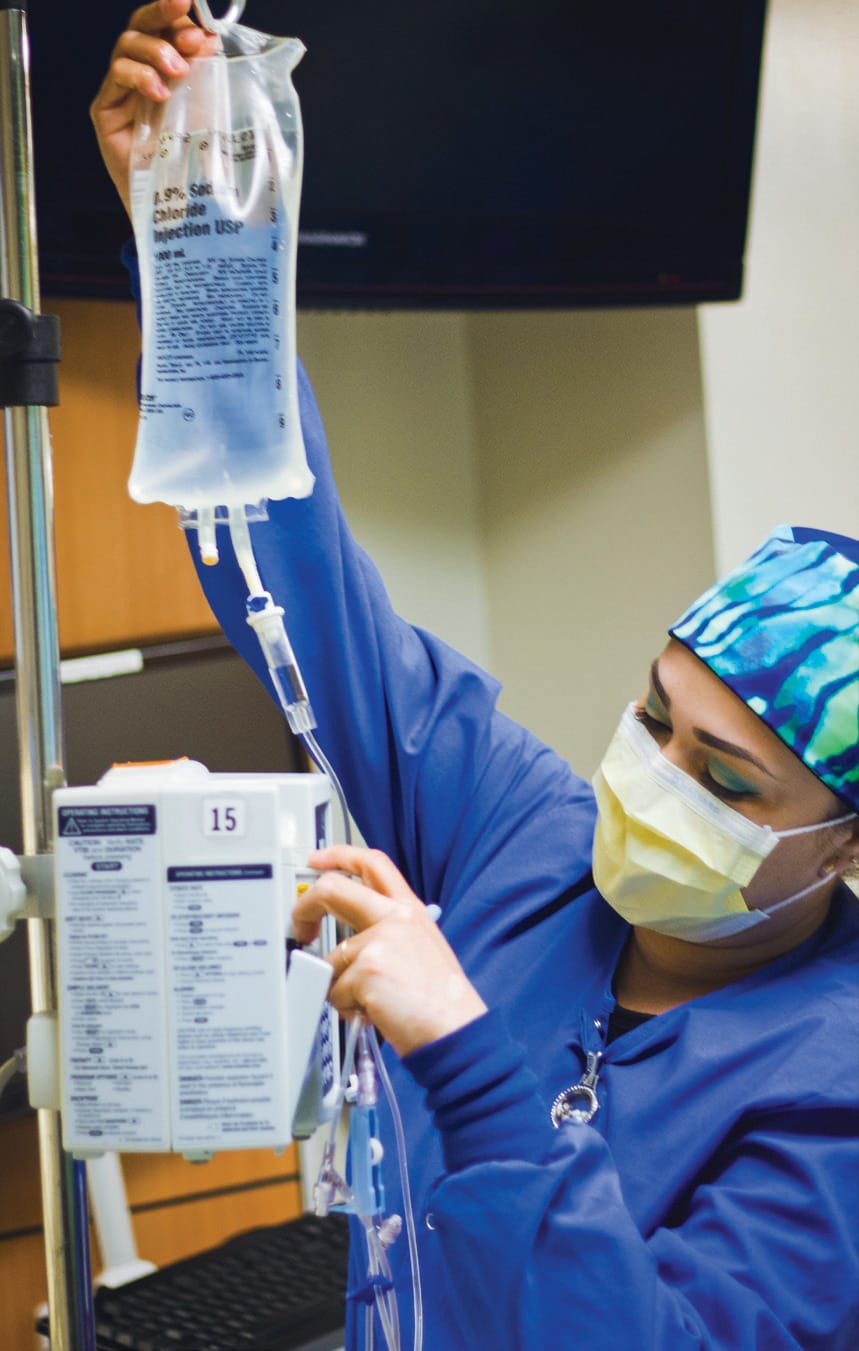 2020 highlights: Investing in your care
CMH upgraded medical equipment throughout the hospital to improve patient safety and comfort. In 2020, the hospital upgraded its IV pumps to better prevent medication errors, medication dispensers to reduce waste and Zach Schmitt, CFO hospital beds to prevent falls.
Smart IV pumps. CMH replaced all its hospital IV pumps with Baxter Spectrum IQ Pumps. These smart IV pumps pull safe medication concentrations and infusion rates from a drug library programmed by our pharmacists. They're designed to alert nurses and intercept any dose changes that could be inaccurate. This is just another layer of safety to help protect patients from the risk of errors.
Medication dispensers. The CMH Pharmacy and IT departments replaced all medication dispensing machines to improve medication security. Using reports from the machines, frequently used medications were moved to more convenient drawers to save nurses time. Enhanced data allows the Pharmacy to better anticipate the demand in different locations, thus reducing waste and expense.
Hospital beds that reduce falls. The hospital bed is one of the most valuable pieces of medical equipment for patient comfort and safety. CMH caregivers and Patient & Family Advisory Council volunteers reviewed several beds. They chose two models that they put to the test in the hospital. New beds have arrived and already have been put to use.
YOUR GIFTS HELP US bring safer, more comfortable care to your community. Visit cmh-foundation.org
to learn how you can help.