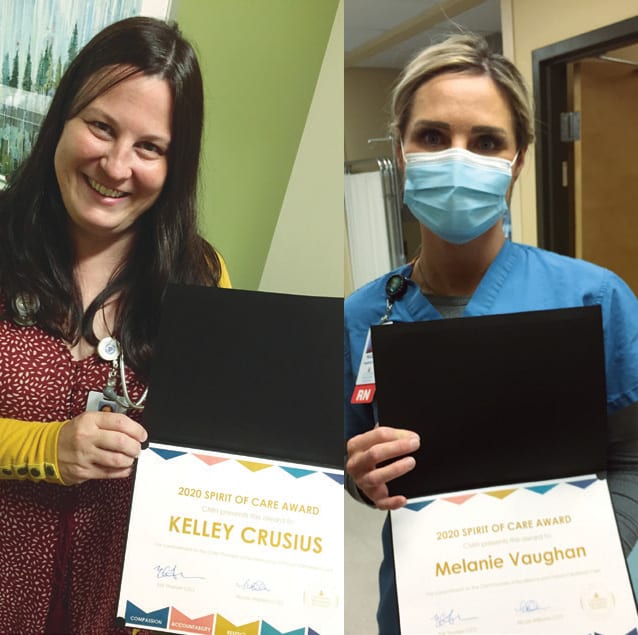 2020 highlights: Spirit of Caring Awards
Every year, CMH celebrates exceptional caregivers with the Spirit of Caring Awards. These caregivers have gone above and beyond to provide excellent, person-centered care. CMH's 2020 Spirit of Caring Award winners were Kelley Crusius, FNP-C, of the CMH-OHSU Knight Cancer Collaborative, and Melanie Vaughan, RN, from the CMH Emergency Department. Here's what their colleagues said about them:
"Kelley goes above and beyond daily. She has come in on weekends to support patients and families, spending hours with them to provide comfort. She is one of the Cancer Collaborative's best assets and a great patient advocate."
"Melanie constantly goes the extra mile for patients, trying to make their experience in the ED a good one. One time, a patient came in without shoes and was going to leave that way. Melanie gave the patient the shoes off her feet. She is kind, compassionate and meets patients where they are at."