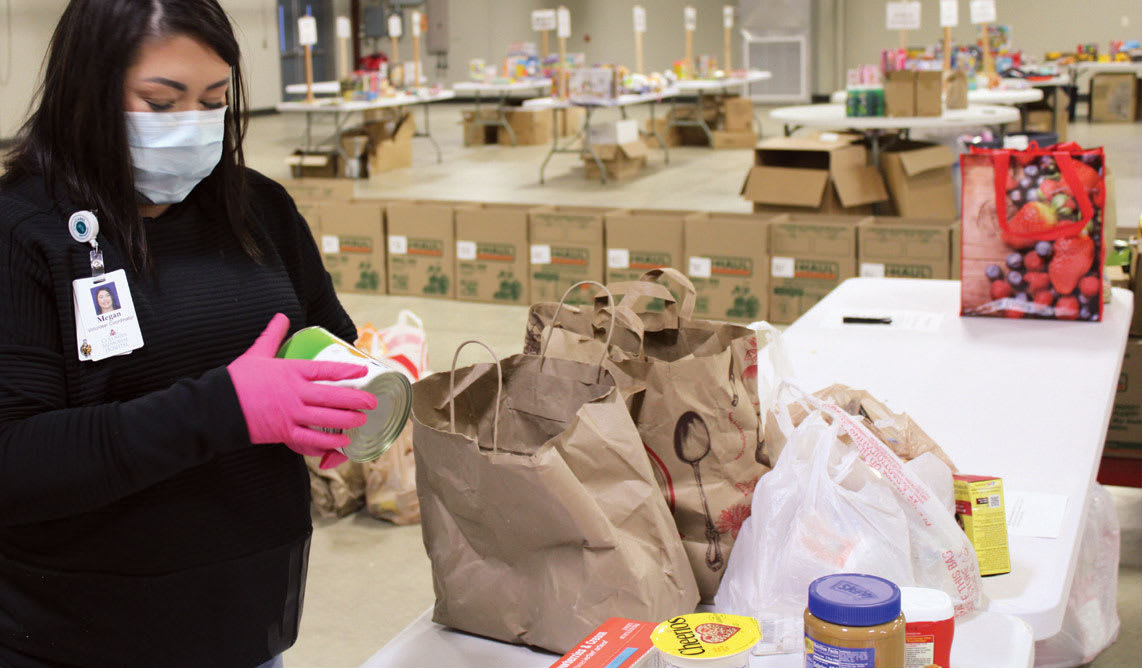 Gifts from the heart: 2020 marks CMH's third year leading the Community Christmas Food Basket program
CMH was pleased to be able to provide a holiday meal for more than 900 people and 220 families during the 2020 holiday season. With the help of the Astoria Fire Department and the community, CMH collected 5,000 pounds of food that was distributed on December 18. For many people in our community, 2020 was one of the most difficult years in recent memory.
"We are exceptionally proud to organize and sponsor the Christmas Basket program for our community, especially in a time of such great uncertainty," says Nicole Williams, COO. "A special thank-you is due to Kristen Moss and Megan Hutchinson, who have spearheaded this project as part of our Patient Experience Department."
2020 was CMH's third year leading the Christmas Basket program. This tradition has become a highlight for the caregivers at CMH, along with community partners. More than 100 caregivers and community members volunteered time to sort, fill and distribute the baskets.
Caring for our neighbors takes on many meanings at CMH. In 2020, it has been of utmost importance that the hospital is at the forefront of that care. If you are interested in being a volunteer next year or would like to donate in 2021, please reach out to Kristen Moss at kmoss@columbiamemorial.org.