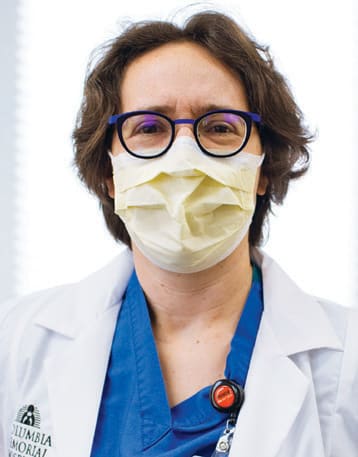 Persevering and moving forward
Living during a pandemic is different in so many ways from living during ordinary times. Working as a health care provider these days is also different, because the disease we are facing is new. Fortunately, this has not affected the quality of medical care given at CMH.
Rather than traveling to other cities that were harder hit with many sick patients, CMH Emergency Department (ED) providers stayed local to ensure they were always available, volunteering for an unpaid "emergency call" schedule.
They also joined a COVID Clinical Care Work Group and met weekly with other health care professionals to review available literature, create clinical algorithms and treatment guides, and discuss how to best care for COVID-19 patients at CMH. Everyone who needs medical evaluation and treatment still receives it here, and as a group, we check in with each other and communicate how we are doing so we can all be supported in our 24/7 staffing of the CMH ED.
Next steps
We've all made sacrifices — changing holiday plans, juggling work with kids doing online school, wearing masks in public, and staying in when we want to go out. Getting vaccinated is the next step in ending the pandemic and reclaiming some normalcy. Vaccination is our best hope, so I hope that everyone who can be vaccinated will be vaccinated. That's how we will help our community, not just ourselves and our families.
However, the vaccine is just one tool in our arsenal against the COVID-19 pandemic. We must continue practicing the good habits we've developed to keep ourselves and our community safe from COVID-19 until the number of infections drops dramatically.
LISTEN TO A PODCAST with Dr. Mysliwiec about ending the pandemic at columbiamemorial.org/vaccine-podcast, or search for "Hands on Health" wherever you listen to your podcasts.