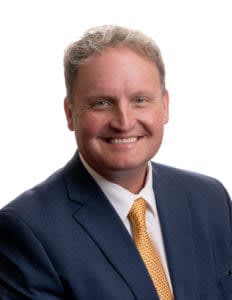 Building a strong Foundation
As a not-for-profit hospital, CMH relies on financial support from our community. Gifts fund new, innovative technologies and programs, expanding our health services to meet the growing health care needs in our region. In 2021, there were lots of highlights for the Foundation as it worked to support our team of health care providers and caregivers.
Last year, the Foundation fund balances reflected net gains. We were successful in reducing outstanding short and long-term pledges from a previous balance of nearly $60,000 to just over $16,000 at year's end. The Foundation stayed on budget, did not hire any additional staff and ran successful campaigns for the Friendship Fund, Arm-in-Arm Fund and United Way.
The Friendship Fund, which is an account for caregivers facing emergent needs, increased its balance by $13,665 over the past year. The fund helped 13 caregivers, giving more than $11,000 to help in their time of need. Four new members joined the Friendship Fund Committee, which governs the fund, and they helped improve the turnaround time for requests.
We ran an Arm-in-Arm fundraising campaign through radio ads, social media and newspaper interviews, increasing the balance by more than $10,000. Thirteen patients undergoing treatment at the CMH-OHSU Knight Cancer Collaborative received $6,082 in Arm-in-Arm funding primarily for lodging, transportation or utility expenses. Another 12 patients received transportation assistance through an American Cancer Society grant. Additionally, we assisted one hospice patient who needed lodging and another who had outstanding utility bills.
Childcare continued to be a focus, and the Foundation worked to find placement for caregivers' families in Astoria, Warrenton and Gearhart. We worked with the Astoria School District to establish a cohort at Gray School for the children of CMH caregivers. The caregiver childcare stipend was re-established, and CMH made a financial contribution to Astoria's Lil' Sprouts facility. CMH continues to participate on the Clatsop County Childcare Task Force.
Sixteen Circle of Care Awards were presented to caregivers throughout the organization. The awards acknowledge caregivers or providers who go above and beyond in caring for a patient.
In 2022, we'll be launching a capital campaign and the Diamond Derby signature event. Stay tuned!