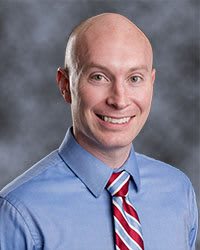 Investing in our community
For nearly 100 years, CMH has been a part of the North Oregon Coast community. In line with our mission to enhance the health of those we serve, we take pride in caring for our community through financial outreach and the provision of charity care.
In 2021, CMH led the charge to provide COVID vaccinations to Clatsop County, initiating and staffing many mass-vaccination clinics. In addition, the hospital assisted with COVID testing and treatment options, providing staff to ensure local needs were met.
In an effort to support education and the health care industry, as well as alleviate an ongoing nursing shortage, CMH pledged an $80,000 gift annually to Clatsop Community College. The gift provides salary support for a nursing instructor.
At the hospital, we focused on expanding key service lines. Additional space was leased in the Park Medical Building to allow the Rehab Department to increase services and relieve space constraints in the Pavilion. A remodel of the Specialty Clinic resulted in an additional procedure room, allowing our urologists the space to perform more in-office procedures. Renovations to the Professional Office Building at CMH were started, which will allow the Cardiology Clinic to expand that department and services.
In total, last year, CMH contributed $7.8 million in financial outreach to the community and provided $2.7 million in charity care. From care at the bedside to sharing our resources and time, we are glad to be a helping hand for the community.