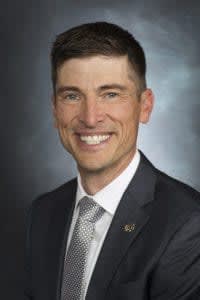 Strategically planning for the future
Below are the initiatives of the Columbia Memorial Hospital Strategic Plan:
Become the regional leader in rural health care
Provide the highest quality, safest care of any health care organization
Enhance the patient and caregiver experience
Assure long-term financial health
Develop a system for population health management
Strategic plans exist to guide organizations through difficult times, when it is challenging to know what to do or where to go. Over the last two years, following our plan has helped CMH navigate through the COVID storm. The pandemic placed more pressure on the health care system in our region than anything before it.
As the regional leader in health care, CMH was here to meet the challenge. This year, CMH led collaborations among all the health care organizations and many community-based organizations in our county to provide the care that was needed. From testing, vaccinations and information, you could trust that CMH was there to provide the safest care for our patients.
CMH is now helping organize community partnerships working on childcare, homelessness and mental health in the county. These are the big issues our community faces, and CMH is at the table, playing a role in how they will be solved.
Articles in this document illustrate how we have moved forward with our other parts of our plan. Nicole Williams, COO, highlights how CMH has enhanced the patient and caregiver experience. Zach Schmitt, CFO, shows we have made investments in our community. These achievements would not be possible without a plan.
In 2022, CMH will engage with our caregivers and the community to develop a new strategic plan. This plan will guide our organization for the next five years as we continue to grow to meet the needs of our region. While we can't predict what the future will bring, with a solid plan, we can make the next five years as successful as the previous five have been.