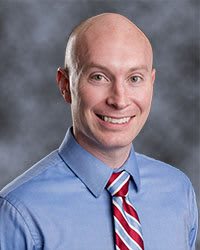 Investing for our patients
In 2021, our main capital investments focused primarily on upgrading patient care equipment, improving IT security and expanding key service lines.
New hospital beds
One of the biggest patient care upgrades was the replacement of all inpatient beds. After many months of due diligence and caregiver and patient input, Umano was selected as the best option for CMH. These beds offer the comfort, flexibility and integration with our IT systems that enhance the patient and caregiver experience.
IT security
The second focus area was IT security. In 2019, a security assessment of our IT systems was performed and identified several opportunities to strengthen our network and come into compliance with industry best practices. A roadmap of improvements was quickly established and prioritized, and IT has been working through that plan since then. Last year, more than $500,000 was invested in upgrading our wireless network, IT closets, Citrix portal and improving network security systems.
Service line expansion
The last priority focused on expanding key service lines, including the expansion facility project. Additional space was leased in the Park Medical Building to allow the Rehab Department to increase services and relieve space constraints in the Pavilion. A remodel of the Specialty Clinic resulted in an additional procedure room, allowing our urologists the space to perform more in-office procedures. Renovations to Dr. Aaron Sasaki's old clinic space in the Professional Office Building at CMH were started, which will allow the Cardiology Clinic to expand their department and services.
Design plans are currently being developed to relocate or expand several other clinics. The full facility expansion project really started to evolve in 2021. Agreements with an architect and construction company were signed, a master campus study was completed, and design plans for the expansion facility were started.