Occupational Therapy
Illness or injury can make even routine tasks like getting dressed, driving or grocery shopping difficult. The occupational therapy specialists at Columbia Memorial Hospital can help.
Our occupational therapists are experts in helping people of all ages improve or maintain their independence. We increase your ability to participate in your normal routine at home, work, school or out in the community.
Want to learn more about CMH Occupational Therapy? Listen to a podcast episode recorded with Donna Bzdil, CMH Rehabilitation and Physical Therapy Manager, in 2022. Episodes of CMH's Hands on Health podcast are available at anchor.fm/columbiamemorial or wherever you listen to podcasts.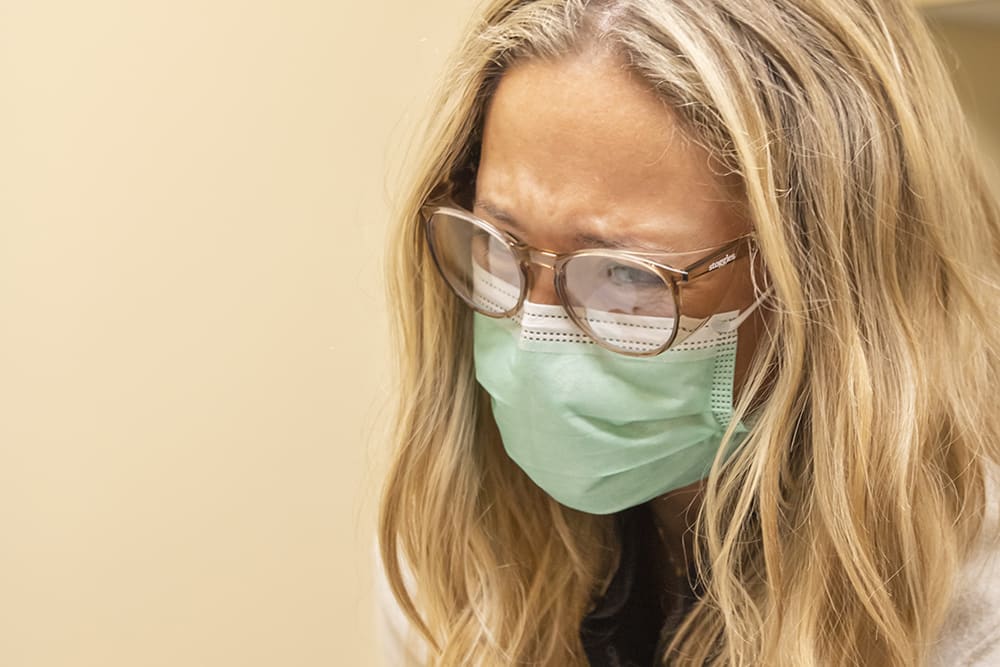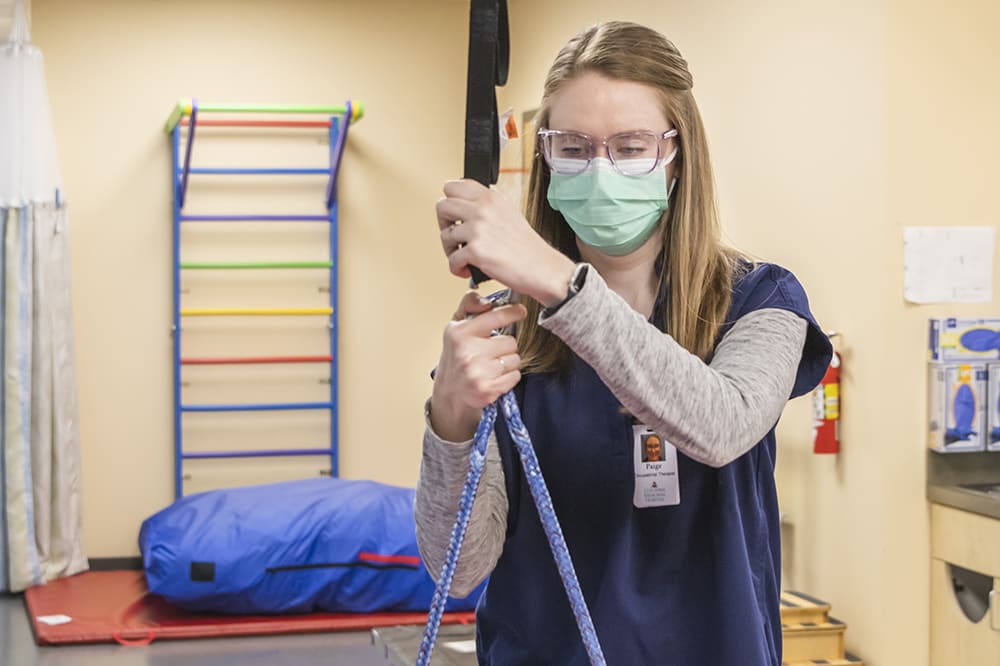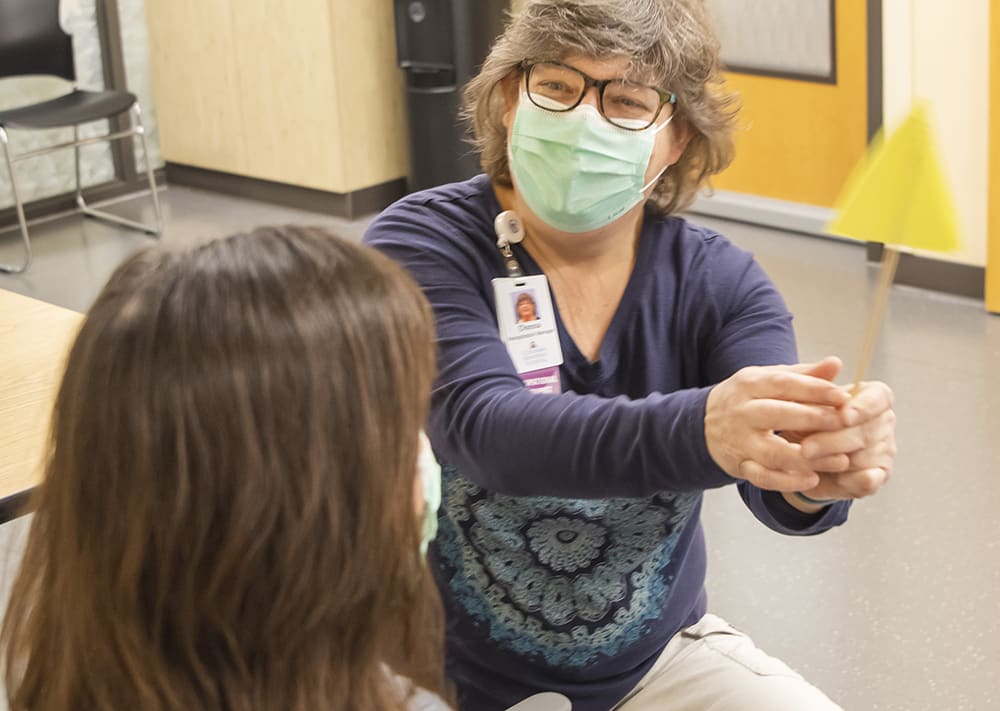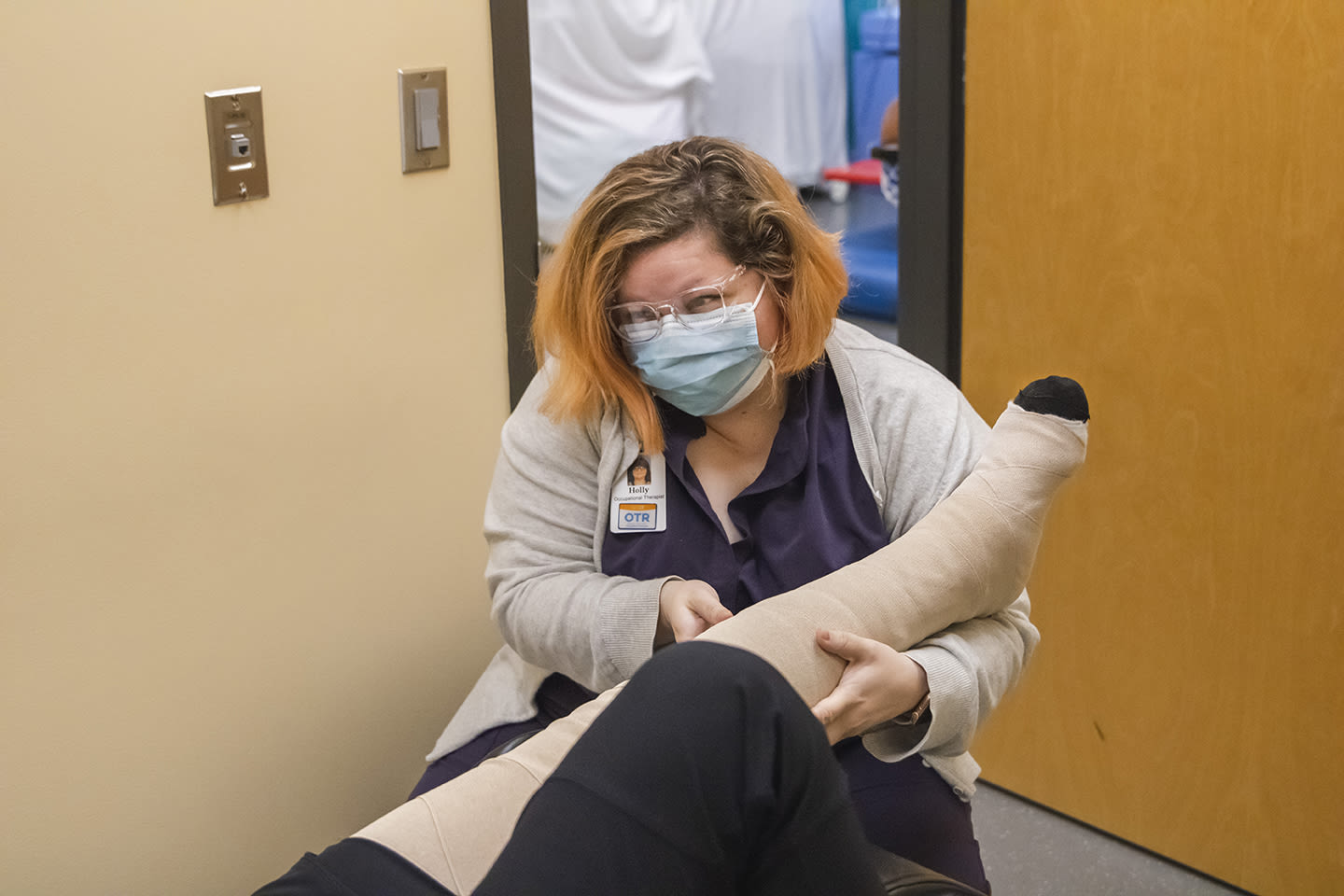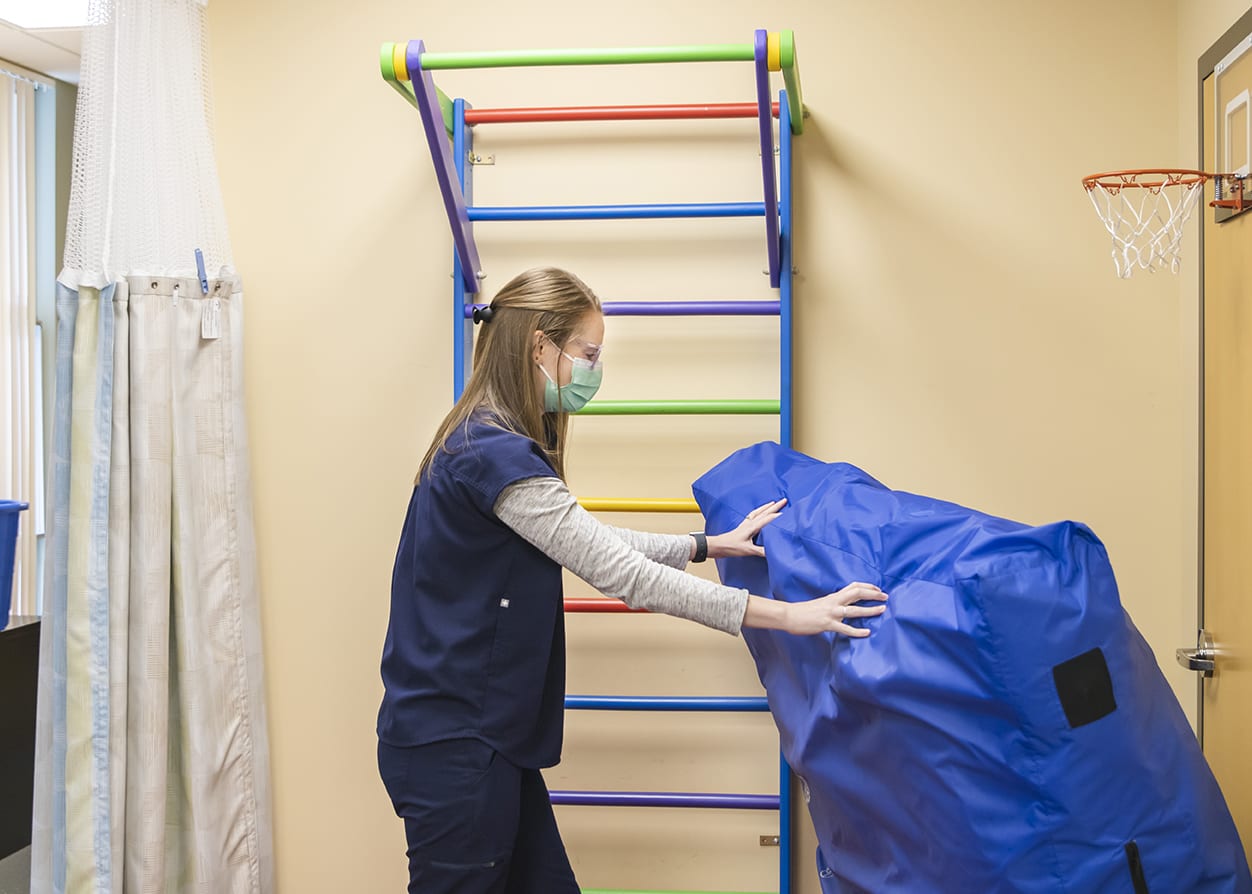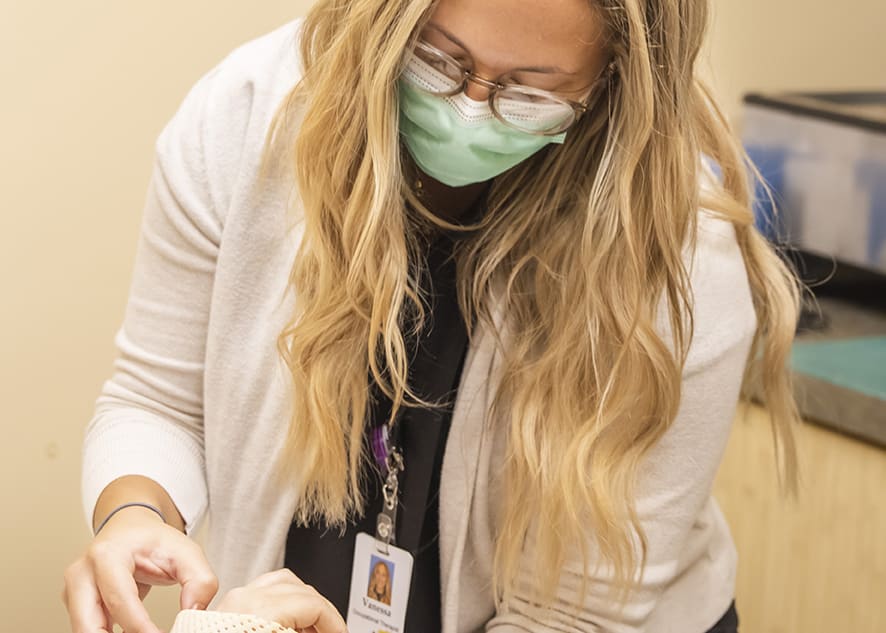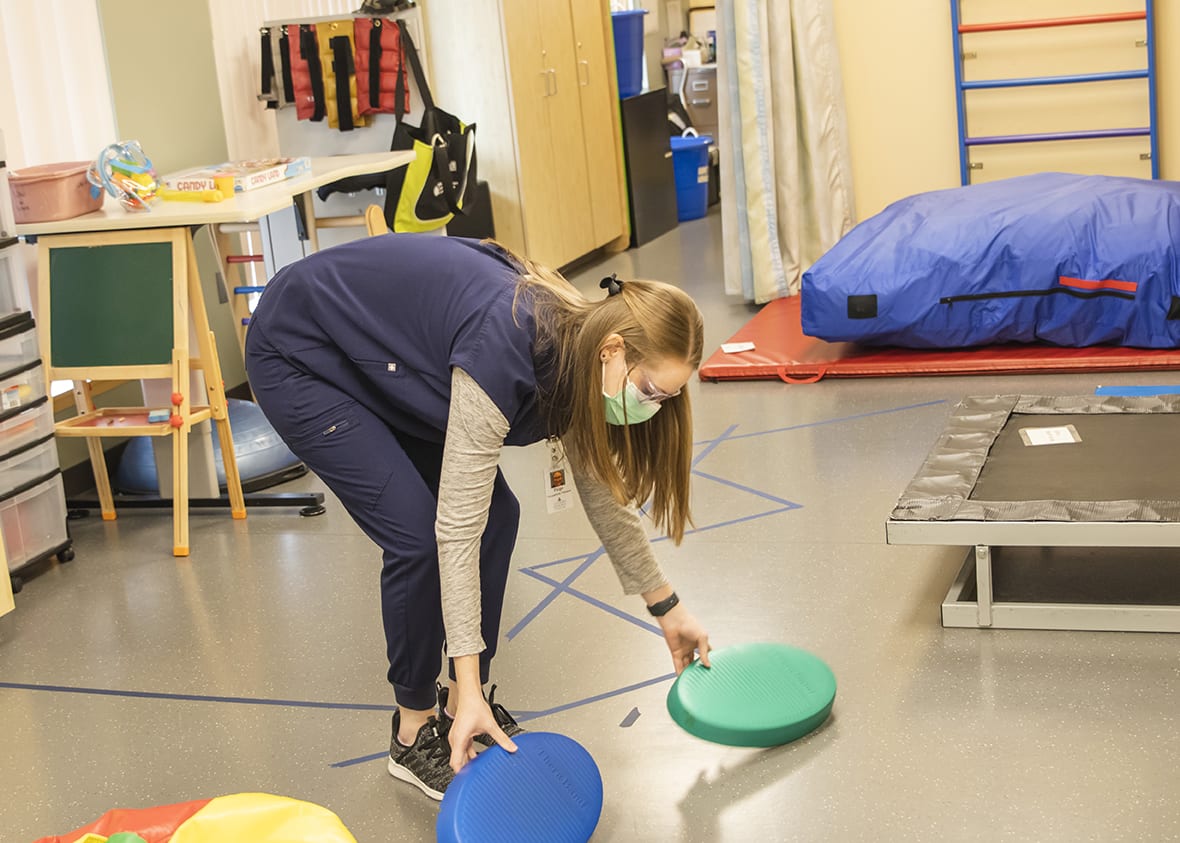 When you need the best occupational therapists
There's no need to travel far from home to get great occupational therapy. CMH's licensed occupational therapists have years of experience and a vast knowledge of the latest therapies.
Here are some of our occupational therapy services and specialty programs:
Therapies that help you recover after injuries, surgeries or illnesses. Our team can help you with daily living skills, like dressing or bathing. We can help you learn these skills while you are in our hospital or after you go home.
Children's occupational therapy. We help children and families manage developmental delays and autism spectrum disorder. Treatments include therapeutic listening therapies (sound therapies) that help children regulate behaviors and improve activities of daily living.
Hand therapy. A therapist in our clinic can help you reach full recovery from hand surgery as well as injuries or illnesses like arthritis, strokes, overuse injuries or accidents.
Lymphedema therapy. Lymphedema can cause painful swelling that limits daily activities. We work with the CMH-OHSU Knight Cancer Collaborative to treat lymphedema related to cancer or its treatments.
Work or home safety assessments. We can visit your home or worksite to identify safety hazards and suggest solutions.
Therapies to manage cognitive changes that affect daily living, For example, we can help you with money management, meal planning, meal preparation and job skills.
Programs to help you safely return to work. When you're recovering from an injury, we offer specialized testing to evaluate your ability to return to work. And we offer conditioning to help you regain the strength and functional skills needed on the job.
Pre-driver assessments. We perform a series of tests to evaluate driving skills and physical abilities to help people get back behind the wheel safely.
Adaptive equipment. Our team will help you learn to use equipment, such as walking aids and long-handled tools, that can make life safer and easier and help you stay as independent as possible.
Our personalized approach to occupational therapy
CMH's occupational therapists will work one-on-one with you starting with your first visit. We'll take the time to understand any difficulties you're experiencing and your therapy goals. This helps us to tailor a treatment plan to your unique needs.
To bring you the best possible care, we may collaborate with physical therapists or other members of our rehab team. We will also work closely with your doctor.
Conditions that affect daily living can often affect entire families. So, if you're comfortable with it, we'll involve your family in your therapy.
Make an appointment with a CMH occupational therapist
If you need help to overcome a physical or cognitive challenge that's limiting any area of your life, ask your health care provider for a referral to occupational therapy.
To schedule an appointment or to learn more about how we can help you, please call 503.338.7555. Looking for virtual occupational therapy? Oregon patients can also call us at this same number to schedule a video appointment, Monday — Friday, from 7 a.m. to 5:30 p.m.